When purchasing a new entry door, there are a variety of materials to choose from. Some of the most popular include: wood, fiberglass, and steel. Each of these materials are unique in their own way in that they each have selective characteristics that differentiate from each other. One thing that all of them do have in common however, are that they are all commonly used as an entry door due to their sturdiness and aesthetically pleasing looks.
Wood
Wooden doors are a common option for homes because of their grainy look to them. Beautiful to the eye, wooden doors can withstand lots of damage to them while also giving your home a natural finish to it. One of the issues with wood though is that they can warp and bend over time due to weather factors. Wood is generally the most expensive material for an entry door. But, many homeowners can vouch that these doors sometimes make the home. If you're looking to purchase a wooden door, be sure that you don't settle for the lowest price as will lead to nothing but problems.
Fiberglass
Fiberglass doors have become more popular in today's home because they resist denting and scratching, require little maintenance, and can look like a wood-grain if desired. Quality is important when it comes to fiberglass simply because you don't want it to fall apart.
Steel
Steel doors are durable and a cheaper option. They are set apart from other materials by their gauge number. The higher the number, the thinner the steel will be. Because of how inexpensive they are, they have become a common choice for door replacements. Also note that they come in a large variety of styles and colors.
Bio: What differentiates ETO Doors most from other door companies is their constant pursuit to offer industry leading doors constructions for prices below wholesale. ETO Doors nationwide presence and the sale of thousands of doors every month allow them to provide the highest quality products at the guaranteed lowest price, nationwide. Take a look at all of the positive ETO Doors reviews online today.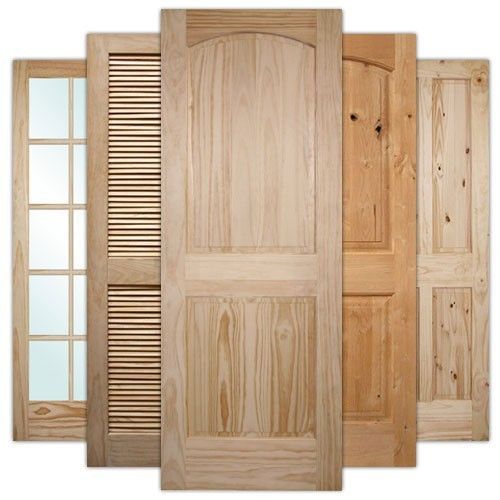 Written by: ETO Doors
A prehung exterior door and a slab door are two options that you can choose from when it's time for a replacement. A slab is a door itself without the frame. A prehung door is set in a frame. Each option has its own benefits, and there is no clear winner. Ultimately, it's how comfortable you feel when it comes to the installation process.
Prehung Doors
If you don't have an existing door frame, you might want to purchase a prehung door, because you won't have to worry about severely damaging the surrounding area around the door itself. If your previous frame is so damaged or warped that you can't fit a slab door in, then your other option would be to use a prehung door.
Prehung exterior doors are extremely heavy and make it difficult for one person to do it by themselves. At least 2 people should handle these types of doors to minimize any injury. The installation process also takes somewhat of a while to complete, but they do take out the step of installing the frame.
Slab Doors
A slab door is what you would normally think of when you hear the term. It's just a wooden door composed of wood, steel of fiberglass. There's absolutely no frame around it, and you're left to deal with the entire installation process. This is a great way to cut costs if prehung exterior doors are too costly, and if your craftsmanship and woodworking skills are exemplary, then you might want to go this route.
Article written by Fusion Cafe inc.
There are several different types of insulation materials that are used inside a household or commercial building. Because of the high costs that come with energy consumption, many homeowners have begun insulating their homes to try and cut costs.
By blanketing your walls and ceilings with these insulation materials, you can prevent heat from escaping during the colder, winter season. On summer days, insulation layers prevent excess heat from entering the household. This grants the homeowner relief from the changing weather patterns as well as lowers the need to leave on electrical appliances for long periods of time.
Polystyrene Insulation is one of the insulation materials used in both residential and commercial buildings. It is a "green insulation" product, meaning that it is all-natural.
A commonly used product in homes, polystyrene insulation can withstand extreme temperature highs as well as offer soundproofing capabilities. It is also waterproof, which adds an additional protective layer to the inside of your home when the rainy season comes in full force.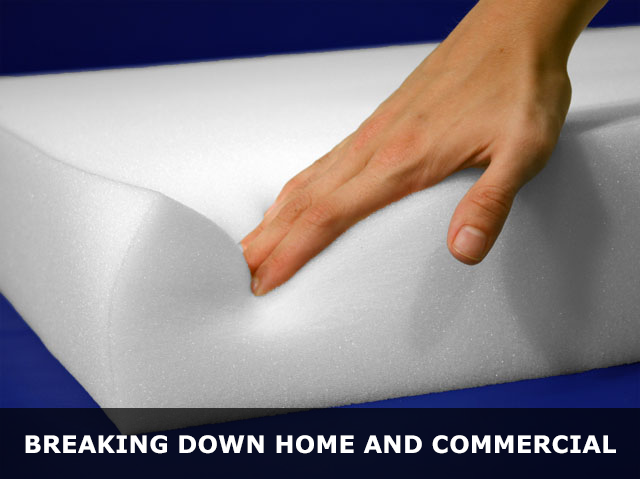 Certain areas absolutely require waterproof material to prevent interior damage. Homeowners living in Vancouver, Canada for example, experience heavy rainfall throughout the year, forcing insulation products to be flood-friendly.
Polyurethane is a waterproof, closed-cell foam insulation material that is commonly used in households. Because of its durability and versatility, it's a solid choice for homeowners. One of the biggest advantages that polyurethane has over other insulation materials is that it adds structural integrity to the building that is has been applied in. It's the only insulation material on the market that can currently provide that asset to residential and commercial building owners. It's no wonder why the insulation material of choice is closed cell foam in Canada.
Bio: Foam Factory, Inc. is your one-stop site for all your foam needs. If you're looking for packaging foam in Canada, visit them online today to find the most competitive prices on the market today.
Article written by Elite Sites, Website reviews
If you're struggling to pay your mortgage and are stressing out on the bank seizing your home, you're not alone. You may be thinking that your house might be next on the list of foreclosures but you have to remember that there is hope. You have several options that will lessen your mortgage woes and reduce your monthly payments. While each financial situation is different, here are some options that you can take advantage of to save your beloved home.
Refinancing
Refinancing to a longer loan period will lower your monthly mortgage payments but spread it out for a longer time period. This is recommended for homeowners that just aren't able to keep up with their monthly payments due to a high interest. It's also important to note that if you're going to refinance, your interest rate will increase.
Challenge Property Taxes
A short term strategy, you can contact your county's tax assessor to see if your house's value has decreased. This strategy may only give you small relief in your financial problems but it is an option that you can use.
Home Equity Loan
A home equity loan can help homeowners if their home's equity is high. A solid strategy to use, this can supply you with the additional money that you'll need to take care of your mortgage. It provides immediate assistance to struggling homeowners and is one of the more popular options.
The Bottom Line
Whichever option that you choose, you have to remember that this is only a temporary solution. The chances of you losing your house are dependent on the careful handling of your finances.
Bio: Kuba Jewgieniew is the head of Realty ONE Group, a real estate brokerage firm that supplies their agents with the latest technology to succeed in the industry.
Article written by We Review Websites
If you're constantly waking up with a stiff neck or back and end up feeling lethargic throughout the day, it might be time for a mattress replacement.
It may be tough to figure out when to replace your mattress, so keep an eye out for any wear and tear when you change your sheets. Mattress owners tend to forget to replace their mattress which only affects your sleep quality in the long run.
When was the last time you changed your mattress? If it's been more than 6-7 years, you're overdue for a new one. You can also think back to how your sleeping patterns were back when it was brand new. If you feel like your sleep quality varies and is inconsistent, then it's most likely that your old mattress won't provide the same benefits as it used to.
If you are sleeping next to a partner, ask them how their sleep quality has been. If they haven't been sleeping well, chances are that you weren't either. This indicates that the motion transfer of the mattress is no longer of use.
There are a variety of different mattresses that you can replace your old one with. Memory foam has become increasingly popular due its ability to mold to a person's body – basically hugging them to sleep. You can also go with a foam mattress which provides support as well as comfort.
The best option that you can go with depends on how your body responds. Visit a mattress store to test out the different qualities of each mattress to find the one that's perfect for you. It's been said that a good night's sleep will improve your quality of life, and if it takes purchasing a new mattress, you should go all in.
Bio: The Foam Factory carries the latest and greatest seats, mattress foam, sound proofing and deadening foams, memory foams, and more.
Article written by Sweet Happening, happy news from around the world
Throughout the course of life, people want to experience the independence of living on their own – whether it is a house or an apartment. You'll come across a legal document known as a lease. Now, you may be inclined to sign the document right after skimming through it but this is not recommended. Sure, the legalities and all of the verbiage in it may come off confusing but it's important to know what you're signing off to. Here are some important parts of your lease that you should pay attention to.
Find out how much the rent is going to be. How much is it monthly? What fees are associated with it? Calculate this total to get an idea of how much you're going to be spending monthly. Don't be afraid to say no if you don't feel financially comfortable.
The details regarding how long your lease will be should be duly noted. Also, make sure the landowner's full contact information is provided – name, telephone number, apartment number. It should also have the date the lease was signed.
Pay attention to the rental agreements that pertain to the repairs and maintenance – many landlords will cover you for these costs. Anything from broken window blinds to replacing an air conditioner, make sure that you go over this with the landlord to avoid costly replacements.
Rental agreements should state whether they have a no-pet clause. If they don't, confirm it with your landlord to avoid paying an undisclosed fee.
Before you sign your rental agreement make sure that you know what you're getting into. There's nothing worse than to get hit with fees that you skipped over in your contract.
Bio: Kuba Jewgieniew is the head of Realty ONE Group, a real estate brokerage firm that believes in their agents. They've built their business around them and designed it specifically to help them exceed expectations and ensure their success.